!DOCTYPE HTML PUBLIC "-//W3C//DTD HTML 4.0 Transitional//EN">

ASCA CH Melody's Court'n The Blues "Courtney"
CH Sunshine Star Spangled Banner X CH Ebbtide I Saw The Surprise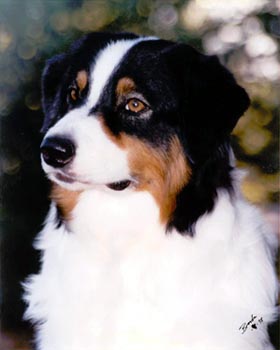 Courtney won the bred by exhibitor class at the 1997 National's and went 3rd in the bred by class at 1998 Nationals. Besides her terrific breed type she will always be one of "my favorites". She's the kind of dog that is just that much more special.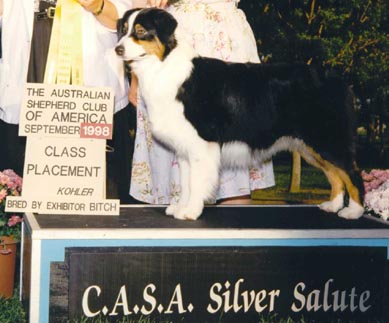 Courtney 1998 CASA Silver Salute





See Courtney Puppies Click on Link